ATSC 3.0 stream verification software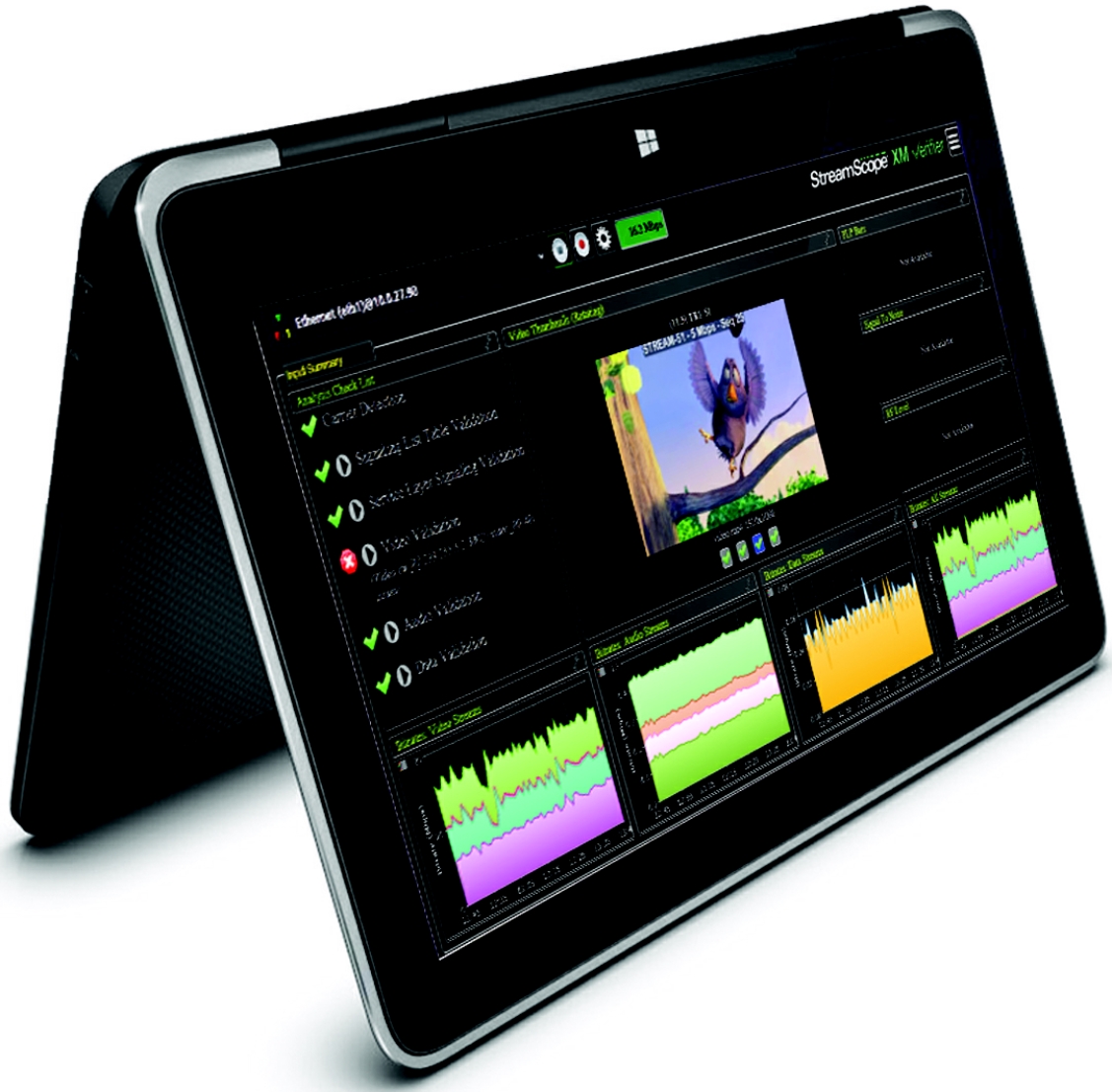 Created by the company that helped develop ATSC 3.0, StreamScope XM Verifier makes it easier to ensure Next Gen TV broadcast quality.
Cost-saving broadcast stream analysis
Installed on a Windows® 10 PC, Verifier receives, verifies, and records ATSC 3.0 broadcast streams from RF and IP inputs. From a web browser, you can view real-time graphs and charts of bitrates, signaling tables, error rates, RF spectrum, PLPs, L1 data, and more.
For ATSC 3.0 field trials and deployments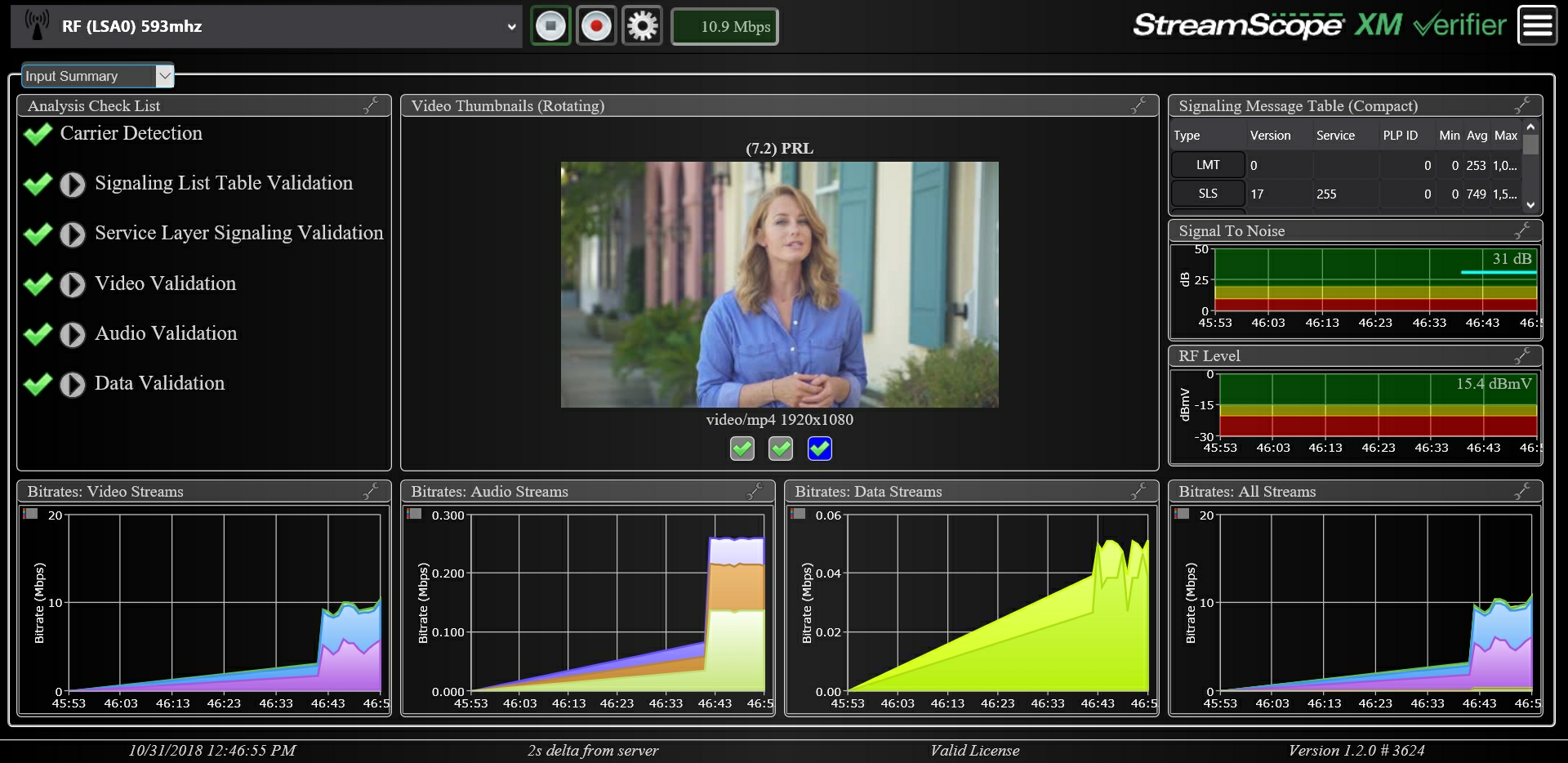 StreamScope XM Verifier is Windows-based software for verifying ATSC 3.0 broadcast streams. (Click to enlarge.)
The award-winning new Verifier software is a cost-saving way for TV engineers to smooth the transition to ATSC 3.0 broadcasting. With its unique portability, Verifier also lowers broadcasters' operational costs by reducing the number of tools engineers need to carry on site.
Free Trial: Try Verifier for free for 30 days, with no obligation to buy. Click to get started ►