ATSC 3.0 stream verification software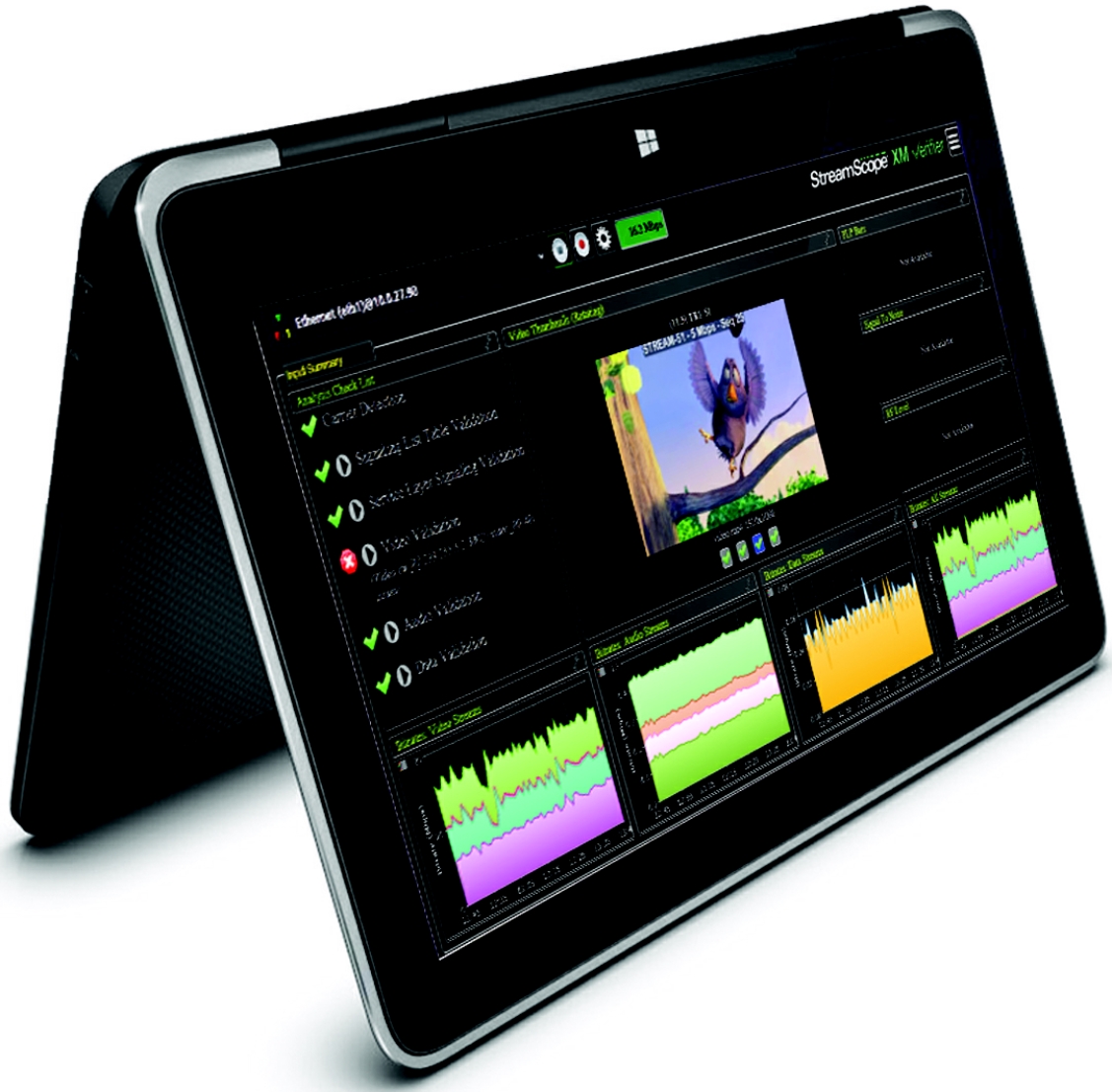 StreamScope XM Verifier software helps broadcasters ensure a smooth transition to Next Gen TV.
Cost-saving testing and analysis app
This new Windows®-based app receives, tests, and records ATSC 3.0 transports from RF, Ethernet, and file inputs. With Verifier, engineers can monitor real-time graphs and charts of bitrates, signaling tables, RF parameters, packet errors, subframes, PLPs, and other KPIs.
For Next Gen TV trials and deployments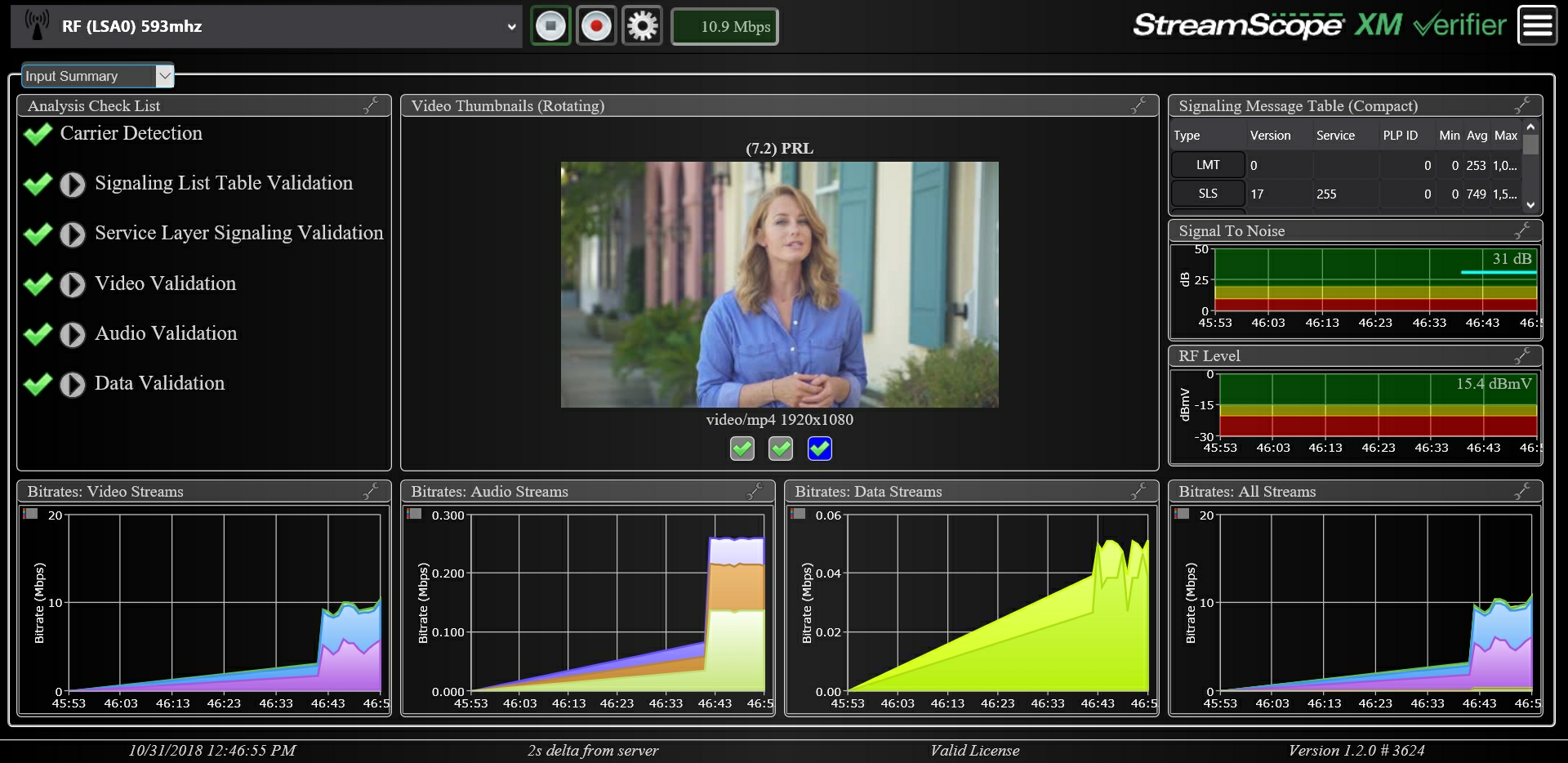 Award-winning StreamScope Verifier software tests and verifies ATSC 3.0 broadcast streams. (Click to enlarge.)
With its trial-friendly pricing options, Verifier performs IP stream validation, video and audio rendering, PCAP file recording, and other functions. And installed on a portable PC, Verifier lowers broadcasters' operational costs by reducing the number of tools engineers need on site.
New! StreamScope XM Verifier software as a service (SaaS). Visit Our Online Store ►