portable MPEG analyzer
The StreamScope MT-60 portable analyzer, with an optional high-def touchscreen, makes troubleshooting MPEG transport streams faster and easier.
Comprehensive MPEG analysis
The MT-60P analyzes video and audio quality, regulatory compliance, RF signals, IP routes, PIDs, EPGs, GOP frames, and more. And you can select analysis rules and parameters to fit your troubleshooting needs.
With multiple-input network connectivity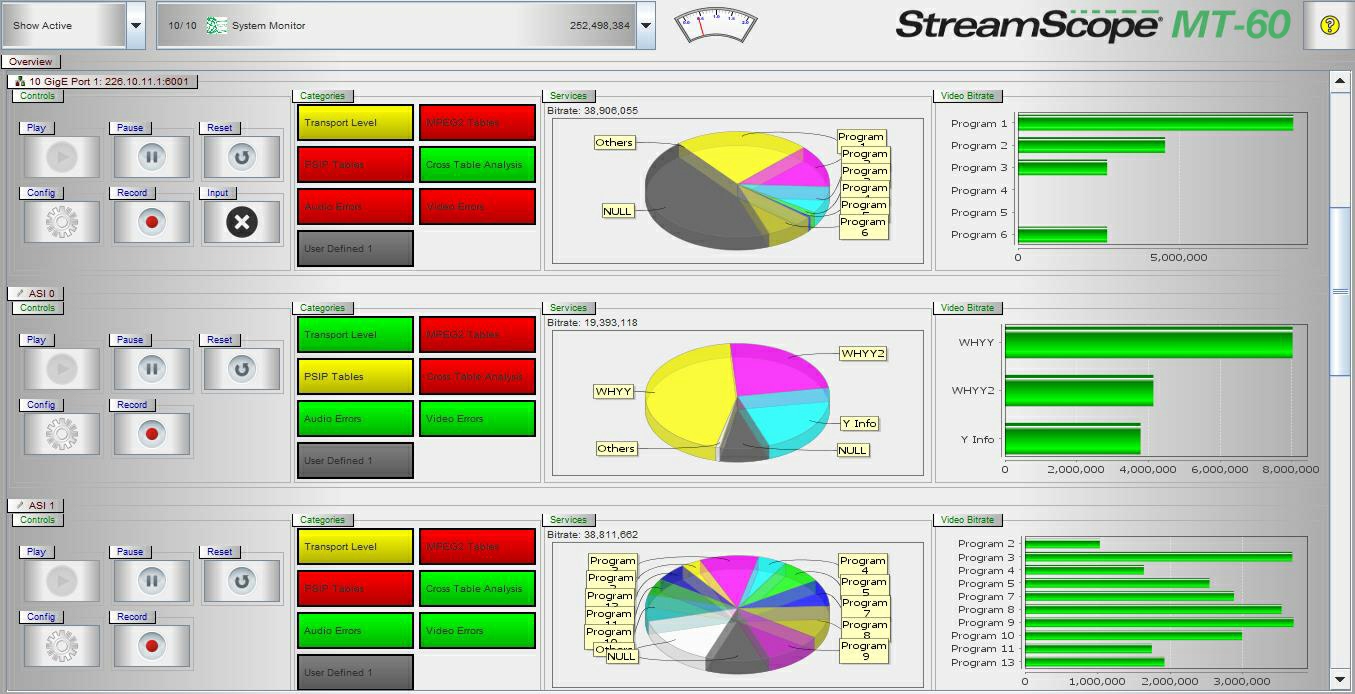 The StreamScope MT-60 graphical user interface makes MPEG analysis fast and easy. (Click to enlarge.)
Each MT-60P supports up to ten simultaneous RF, SMPTE, ASI, QAM, DVB, 1 GigE, and 10 GigE inputs. Multiple users can log in on-site or remotely. And MT-60Ps can network with other StreamScope MPEG analyzers and StreamScope RM transport stream monitors to provide network-wide QOS assurance.
View a free recorded webinar about StreamScope MT-60 analyzers.►