portable MPEG analyzer
The StreamScope MT-60 HDT is a high-capacity MPEG analyzer with a high-definition touchscreen, enabling DTV professionals to troubleshoot transport streams at the touch of a finger.
Multi-input MPEG analysis
This rugged portable analyzer handles simultaneous RF, SMPTE, ASI, QAM, DVB, 1 GigE, and 10 GigE inputs. With pinpoint accuracy, the MT-60 HDT analyzes video and audio quality, regulatory compliance, metadata problems, and more.
With a high-definition touchscreen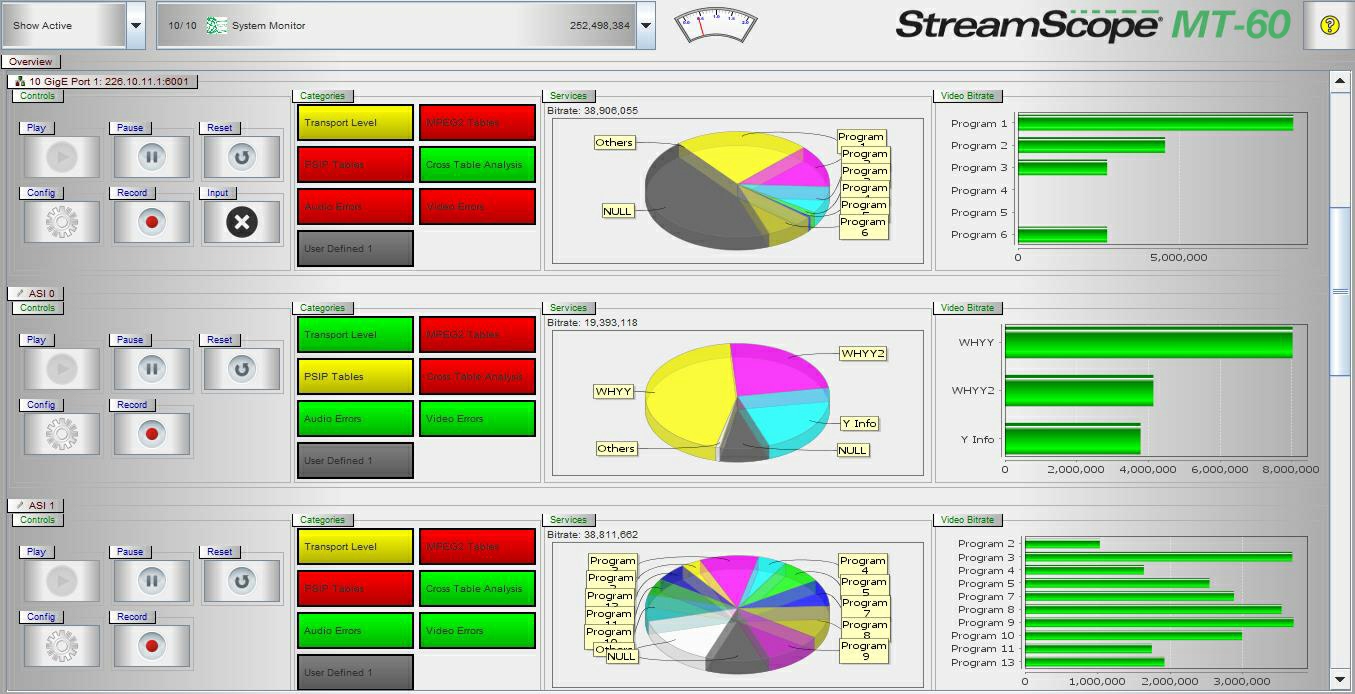 StreamScope MT-60 HDT puts real-time multiple-input MPEG analysis at your fingertips (Click to enlarge.)
With its customizable user interface, the StreamScope MT-60 HDT makes MPEG analysis faster and easier. You can configure analysis rules, select performance parameters, personalize dashboards, and resize charts and graphs to create an efficient troubleshooting tool suited to your DTV monitoring needs.