ATSC 3.0 stream monitoring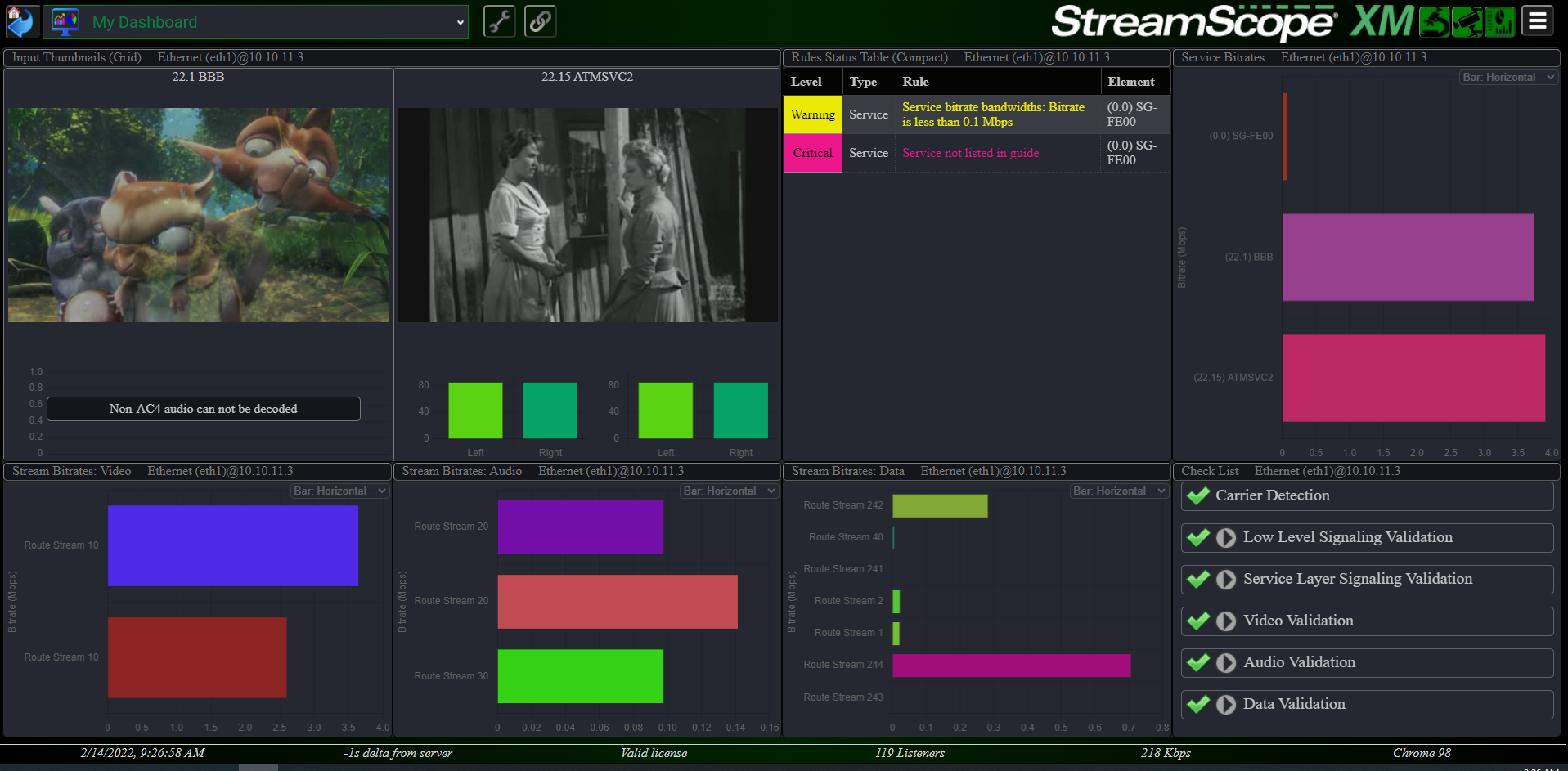 This award-winning ATSC 3.0 monitoring, auditing, and logging software plays a pivotal role in delivering high quality service to NextGen TV viewers, while increasing operational efficiencies and ensuring regulatory compliance for broadcasters.
For NextGen TV QoS assurance
StreamScope XM Monitor performs advanced real-time monitoring of ATSC 3.0 streams and enables broadcasters to create rule-based notifications and view scheduled reports to pinpoint and troubleshoot service issues. Its data integrity capabilities ensure accurate delivery of broadcast applications and datacasting content.
Fully integrated with StreamScope XM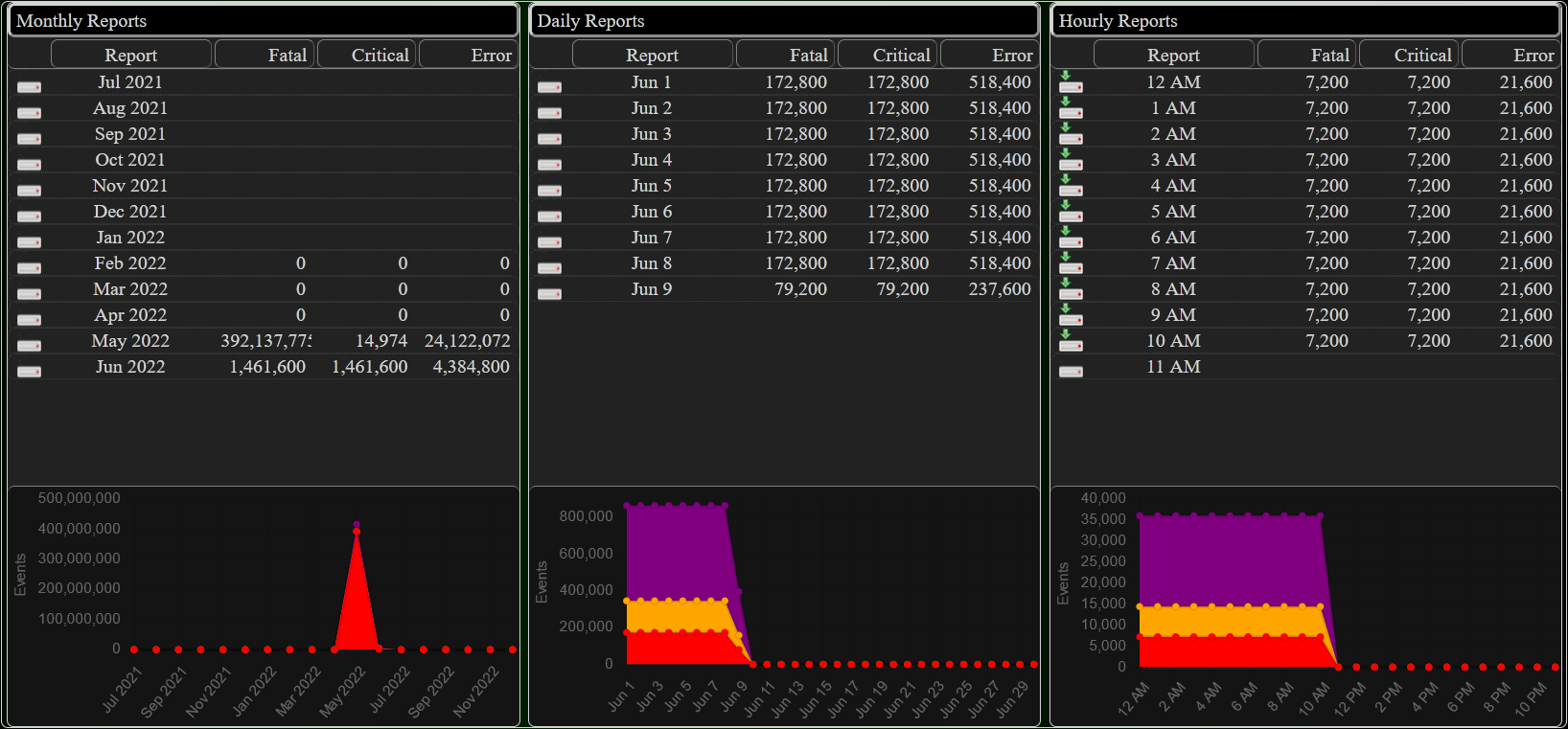 StreamScope XM generates reports that can be automatically sent to specified recipients. (Click to enlarge.)
StreamScope XM Monitor offers seamless integration with the StreamScope XM Analyzer, Dashboard, and Enterprise applications. Connecting to the centralized StreamScope Enterprise enables customizable dashboards and enterprise-wide ATSC 3.0 quality of service assurance.