state-of-the-art MPEG analyzers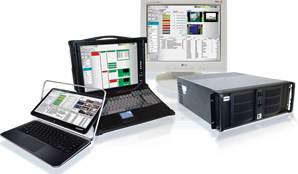 StreamScope MT-50 MPEG analyzers are powerful tools for troubleshooting MVPD, broadcast, satellite, IPTV, and mobile DTV transport streams.
For faster, easier transport
stream troubleshooting
Providing real-time analysis of multiple signals over all layers, StreamScope MPEG analyzers ensure transport streams meet current industry standards.
Find the analyzer for your needs:
StreamScope Portal ►
The award-winning, tablet-based MPEG analyzer for touch-screen troubleshooting.

StreamScope Pro ►
A full-featured, multiport portable unit that analyzes up to ten inputs simultaneously.
StreamScope Low-cost ►
A low-cost, light-weight portable MPEG analyzer with a battery-powered option.
StreamScope Rackmount ►
A mission-critical rackmount server for headend and network node MPEG analysis.