award-winning MPEG analyzers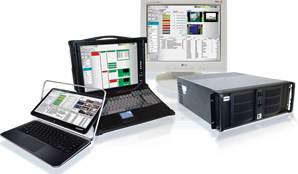 StreamScope MPEG analyzers provide state-of-the-art transport stream troubleshooting. With real-time analysis of multiple signals over all layers, these award-winning tools ensure your DTV networks meet current industry standards.

Learn about...
StreamScope Portal ►
An ultraportable tablet-based analyzer for troubleshooting on the go.

StreamScope MT-50 HDT ►
A high-def portable analyzer for troubleshooting multiple transport streams at a time.
StreamScope MT-50 Rackmount ►
A powerful server-based analyzer for centralized network troubleshooting.