advanced MPEG analyzers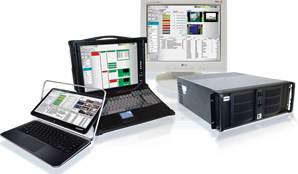 Award-winning StreamScope MT-50 MPEG analyzers provide state-of-the-art troubleshooting for broadcast, cable, and IP TV networks.
For DTV quality control
With complete real-time analysis of multiple signals over all layers, StreamScope MT-50s make it easy to ensure transport streams meet current industry standards.
Find the analyzer for your needs:
StreamScope Portal ►
The innovative touch-screen tablet-based MPEG analyzer.

StreamScope Touch-screen Portable ►
The professional MPEG analyzer that can monitor 10 transport streams at once.
StreamScope Low-cost Portable ►
A cost-saving portable MPEG analyzer with a battery-powered option.
StreamScope Rackmount ►
A powerful rackmount server for studio and headend MPEG analysis.
Special offer: Save on new StreamScope MT-50 MPEG analyzers. Learn more ►