for HEVC-encoded transport streams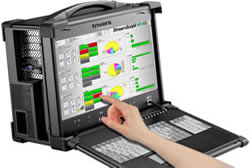 The StreamScope MT-50 is a state-of-the-art transport stream analysis and troubleshooting tool from Triveni Digital that enables TV operators to address the growing consumer demand for HD and 4K services.
Ensuring HD/UHD video quality
With advanced features such as HEVC support, intelligent filtering, closed captioning analyses, and audio monitoring, the StreamScope MT-50 makes it easy for operators to detect and resolve transport stream errors, ensuring superior QoS for viewers.
And a smooth transition to HEVC infrastructures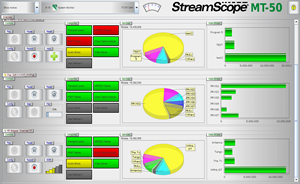 StreamScope MT-50 analyzers include complete support for HEVC-encoded transport streams. (Click to enlarge.)
The StreamScope MT-50 supports a broad range of compression schemes, from HEVC to H.264 and MPEG-2, allowing operators to make a smooth transition to an all-HEVC infrastructure. HEVC capability is available for all StreamScope analyzers, including StreamScope Portal, MT-50 HDT, and rackmount models.