StreamScope® XM Verifier Customer Profile:
Sinclair Broadcast Group
PRINCETON, N.J. - March 28, 2019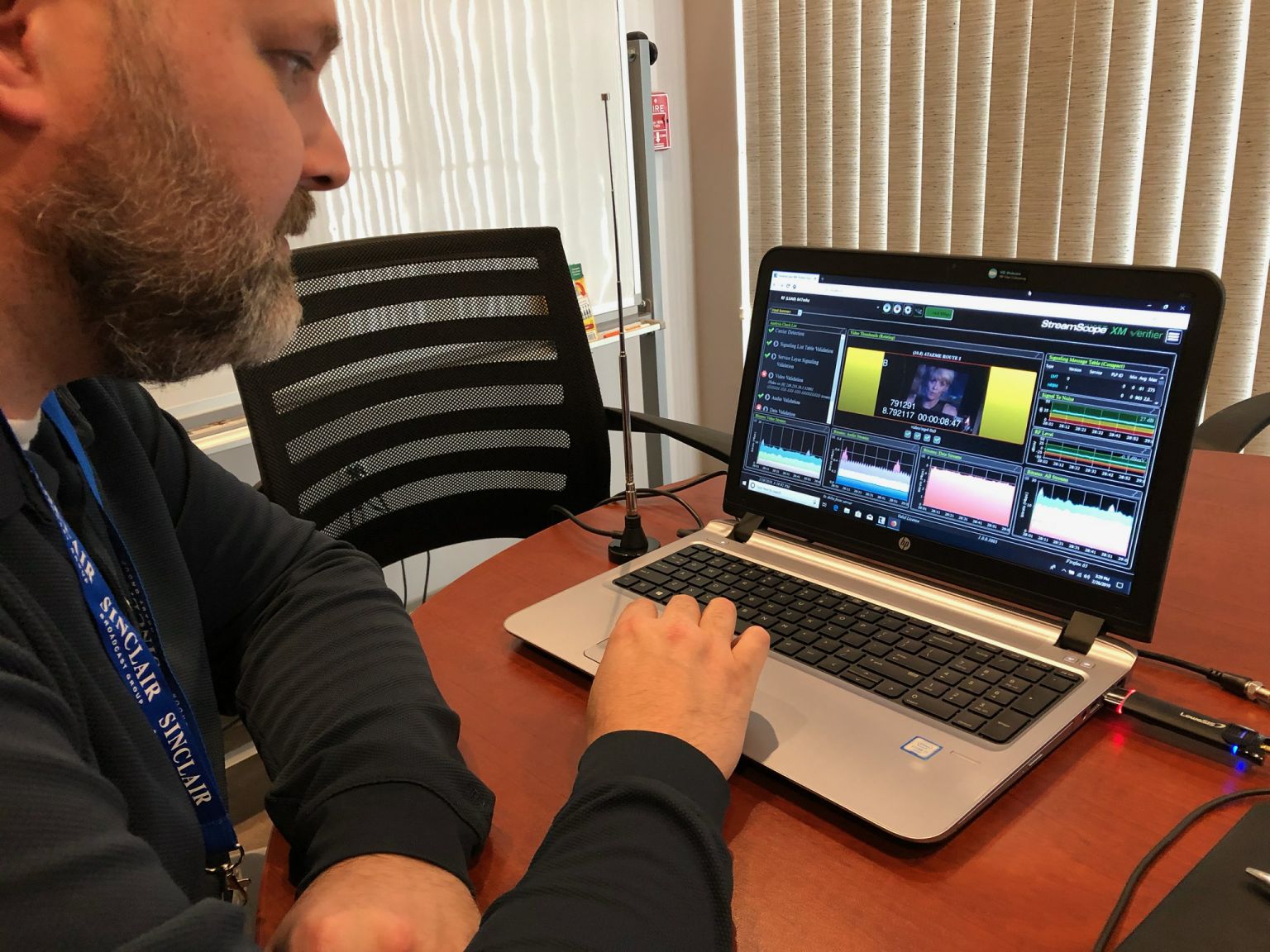 As the leading local news provider in the USA, as well as a producer of sports content, Sinclair Broadcast Group has a well-known track record for delivering world-class quality broadcast television content. Part of Sinclair's toolbox for delivering a superior broadcast television service is Triveni Digital's StreamScope XM Verifier

. Sinclair uses StreamScope XM Verifier to obtain a complete view of its ATSC 3.0 service, including important quality-assurance metrics such as video, metadata, STLTP, ROUTE/MMTP, IP routes, and RF.
"Triveni Digital's StreamScope XM Verifier has proven to be a vital tool in our ATSC 3.0 inventory, enabling rapid verification of service assurance benchmarks and stream compliance," says Marshall Behrmann, senior lab engineer at Sinclair Broadcast Group. "Having the software available on a laptop is especially convenient for on-the-go analysis."
StreamScope XM Verifier reports on service-assurance metrics via easy-to-digest video thumbnails, simplifying the quality assurance process for Sinclair Broadcast Group stations. Sinclair broadcast stations can also use the system to record and manage PCAP files for playback. With a quick glance at customized dashboards; real-time graphs, charts, and tables; and video rendering and rotating thumbnails, the broadcaster can keep its ATSC 3.0 operations running smoothly. By cutting the Gordian knot of verifying ATSC 3.0 streams, StreamScope is helping Sinclair to continue delivering exceptional broadcast content for the next phase of TV.
Triveni Digital will demonstrate StreamScope XM Verifier at the 2019 NAB Show, April 8-11 in Las Vegas, at booth N3908.
# # #
Note to Editors: When referring to Triveni Digital, please use the complete company name, "Triveni Digital." Product and company names mentioned herein are the trademarks or registered trademarks of their respective owners.
Triveni Digital Contact
Ralph Bachofen
Vice President of Sales and Marketing
Tel: +1 609 716 3502
Email: pr@TriveniDigital.com