ATSC 3.0 stream verification software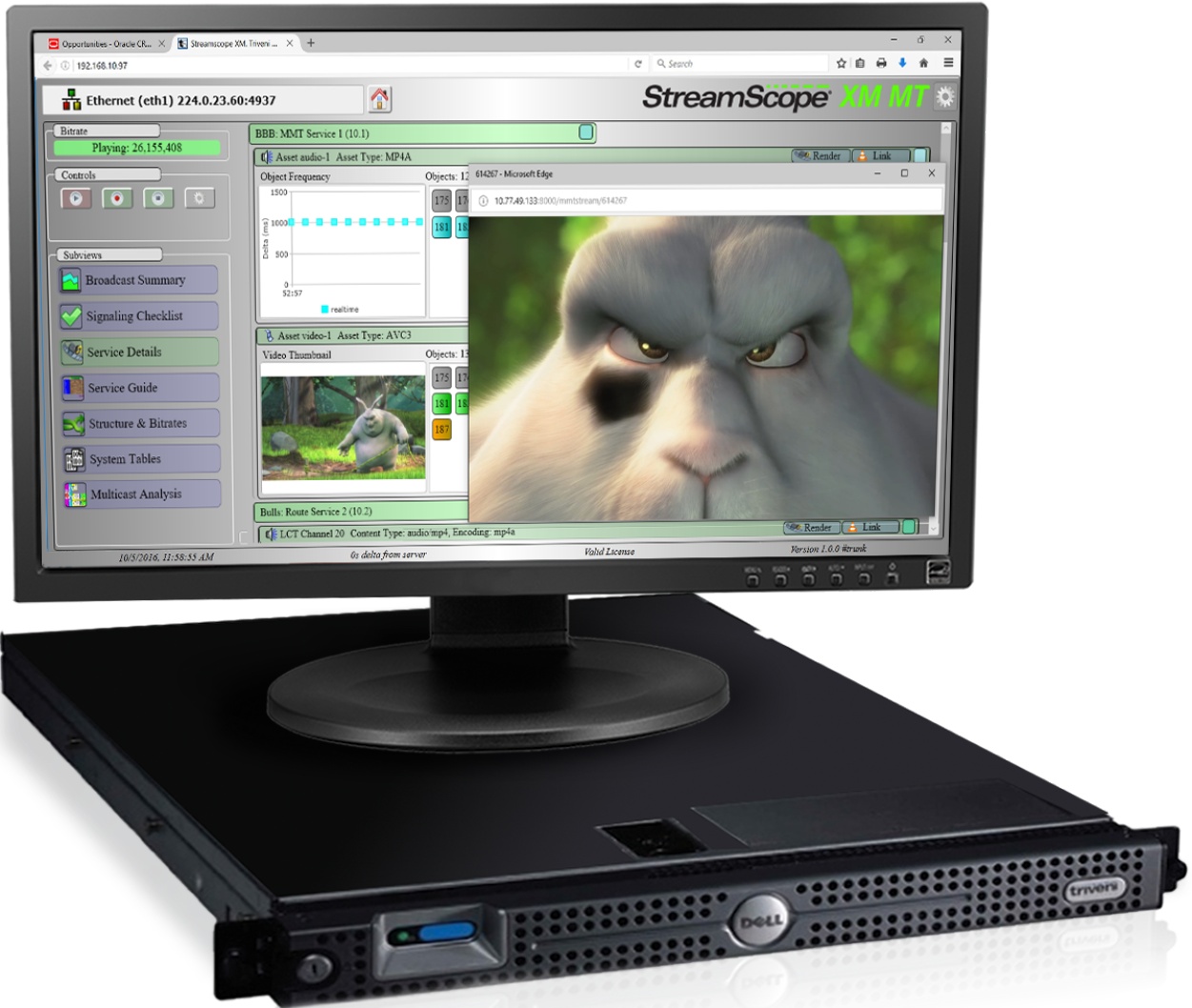 StreamScope® XM Verifier is the new Windows-based software for receiving, verifying, and recording ATSC 3.0 broadcast streams to ensure video, audio, and metadata quality of service.
Assures ATSC 3.0 quality of service
Installed on Windows® 10 PCs, Verifier displays real-time graphs, charts, and tables in web browsers. With Verifier, you can monitor bitrates, signaling data, RF spectrum analysis, PLP parameters, LDPC iterations, and more.
Essential for demos, trials, and deployments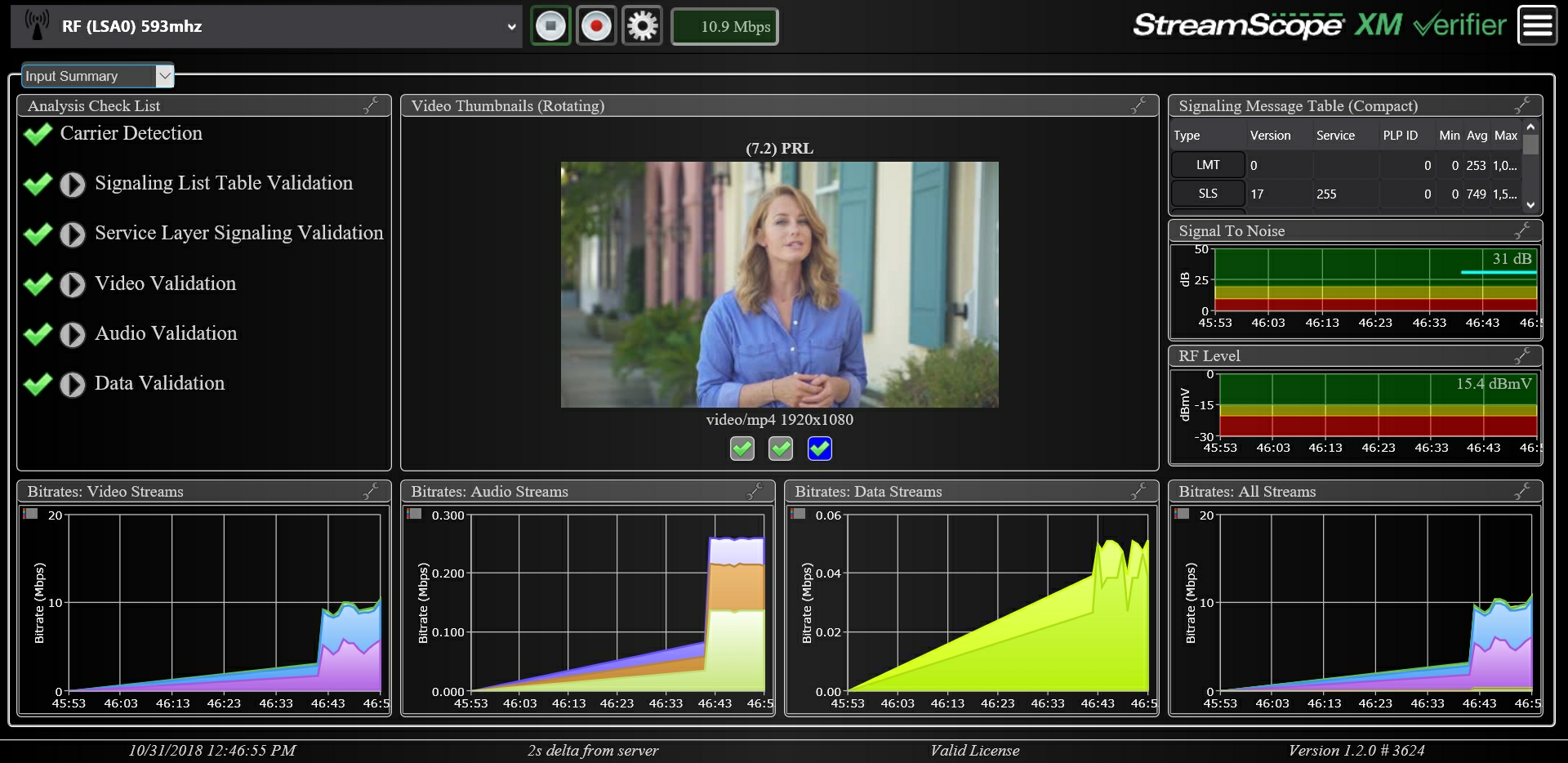 StreamScope XM Verifier is Windows-based software for verifying ATSC 3.0 broadcast streams. (Click to enlarge.)
Created by the company that helped develop ATSC 3.0, StreamScope XM Verifier is a cost-effective, entry-level way for broadcasters to ensure the quality of ATSC 3.0 deployments. In addition, installed on laptop PCs, Verifier lowers operational costs by reducing the number of tools TV engineers need to carry on site.