10GigE transport stream monitor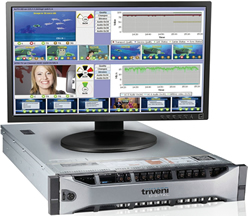 The StreamScope RM-50 10GigE model is a end-to-end video and audio QoS solution for large, complex CATV networks with 10GigE infrastructures.
Maximum monitoring capacity
With all the StreamScope RM-50 features, this model handles up to six gigabits of throughput, enabling cable operators to minimize MTBF and reduce OPEX by decreasing rack space and power.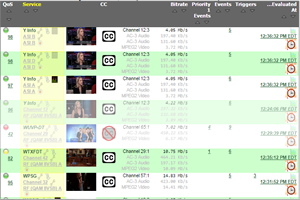 StreamScope RM-50 10GigE has the capacity for monitoring today's largest DTV networks. (Click to enlarge.)
With closed captioning and loudness verification
To maintain FCC 14-12 compliance, the RM-50ss reports missing, inaccurate, and unsynchronized closed captions. For CALM Act compliance, the RM-50 performs spot checks, displays LKFS graphs, and generates commercial loudness reports.