10GigE transport stream monitor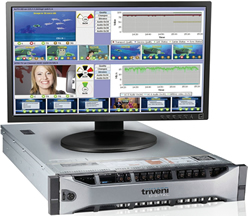 The StreamScope RM-60 10GigE model is a end-to-end video and audio QoS solution for large, complex CATV networks with 10GigE infrastructures.
For maximum bandwidth
With all the StreamScope RM features, the 10GigE model handles six gigabits of throughput, enabling cable operators to minimize MTBF and reduce opex by decreasing rack space and power.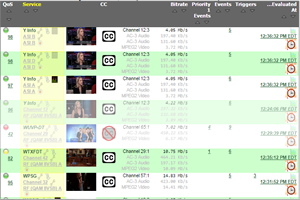 The StreamScope RM-60 10GigE can monitor today's largest DTV networks. (Click to enlarge.)
With closed caption and loudness verification
To maintain FCC 14-12 compliance, the RM-60 reports missing, inaccurate, and unsynchronized closed captions. For CALM Act compliance, the RM-60 performs spot checks, displays LKFS, and generates loudness reports.