Triveni Digital Scores NewBay Product Innovation Award for StreamScope® XM ATSC 3.0 Analyzer
PRINCETON, N.J. - December 16, 2016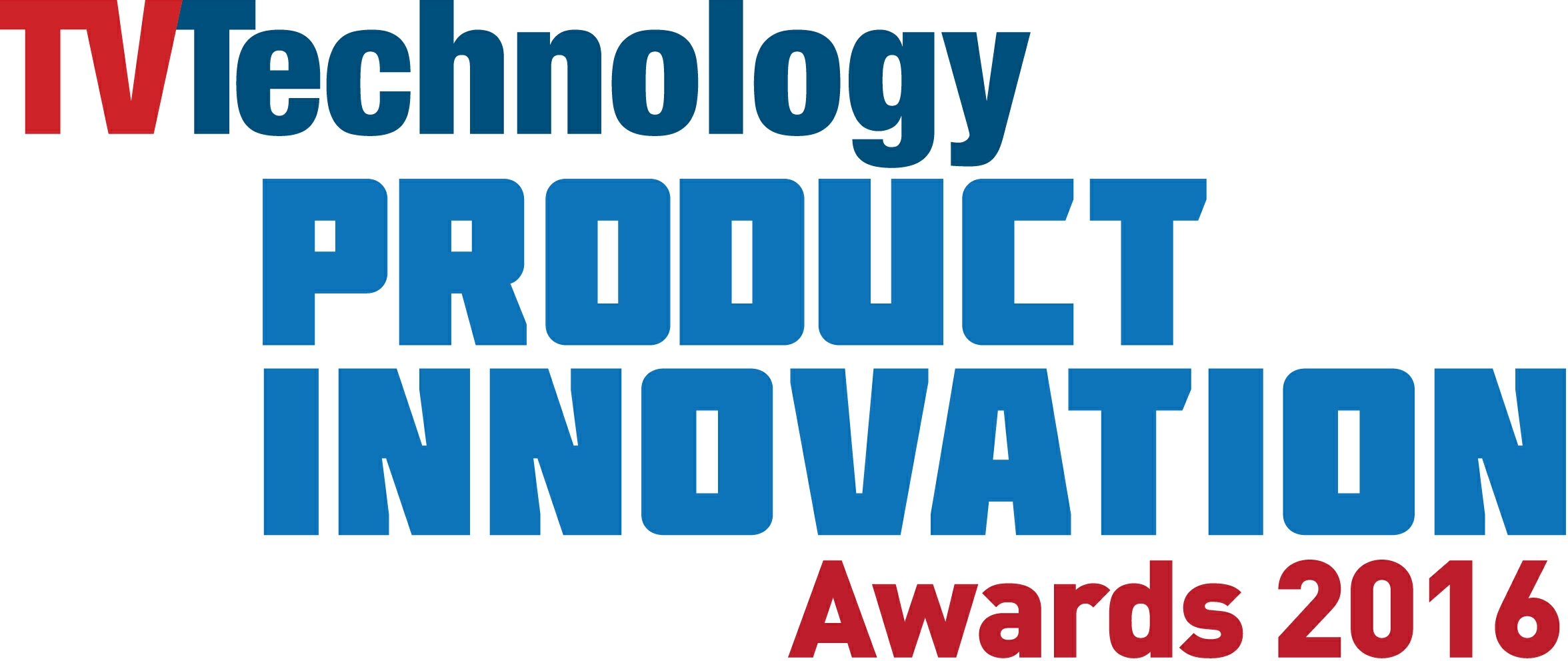 Triveni Digital today announced that its StreamScope® XM ATSC 3.0 analyzer has been recognized with a NewBay Product Innovation Award from TV Technology magazine. As one of the industry's first monitoring and analysis systems that supports ATSC 3.0 candidate standards, StreamScope XM MT was honored with the prestigious award for being an important new product that allows broadcasters to perform detailed analysis of ATSC 3.0 streams and data structures. This is the second year in a row that a Triveni Digital ATSC 3.0 product has won the esteemed award, demonstrating the company's commitment to developing innovative, next-generation broadcast infrastructure solutions.
"We are thrilled to be recognized with this award from one of the premiere publishing houses in the broadcast industry," said Ralph Bachofen, vice president of sales and marketing at Triveni Digital. "Built upon our 20-year history of service quality assurance innovation, StreamScope XM MT helps broadcasters analyze ATSC 3.0 services, and quickly detect, isolate, and resolve issues in the emerging next-generation TV infrastructure. In addition to playing a fundamental role in the future broadcast plant, StreamScope XM MT is the best tool on the market to give engineering teams a jump start today in learning the ATSC 3.0 standard through intuitive visualization of its complex components. StreamScope XM MT is an essential part of any starter kit or early adopter training to enable deployments and trials of ATSC 3.0."
One of the unique features of StreamScope XM MT is its unparalleled flexibility, enabling broadcasters to quickly verify the ATSC 3.0 protocol stack via a high level checklist, monitor both IP and RF parameters, and ensure the integrity of the metadata and protocol structure. In addition, thumbnails and rendering helps to verify the actual service. When integrated with Triveni Digital's StreamScope EM-50 enterprise manager, the StreamScope product family streamlines video quality assurance and compliance regimes in ATSC 1.0 and future ATSC 3.0 architectures.
Recently, StreamScope XM MT was used by Capitol Broadcasting Company, owner and operator of WRAL-TV, WRAZ-TV, and WILM-TV in North Carolina, to broadcast the first live commercial ATSC 3.0 simulcast in the United States. In addition, StreamScope XM MT made history when used by Fox for the first live broadcast of the World Series in ATSC 3.0.
NewBay's Product Innovation Award, launched in 2013, recognizes excellence in manufacturing of products to serve the TV/pro video and radio/online audio industries. Winners are selected by a panel of professional users and evaluation criteria include innovation of concept and design, creative use of technology, price value, and suitability for use in a broadcast TV/pro video or broadcast/online radio environment.
More information about Triveni Digital products is available at www.TriveniDigital.com.
# # #
About Triveni Digital
Triveni Digital develops systems that enable television service providers and broadcasters to deploy enhanced programs and services to their viewers. Triveni Digital's products for program guide and metadata management, data broadcasting, and video quality assurance are renowned for their ease of use and innovative features. Working with leading industry partners, Triveni Digital employs an open and standards-compliant approach to the digital television market. More information is available at
www.TriveniDigital.com
.
Note to Editors: When referring to Triveni Digital, please use the complete company name, "Triveni Digital." Product and company names mentioned herein are the trademarks or registered trademarks of their respective owners.
Follow Triveni Digital:
Facebook:https://www.facebook.com/pages/Triveni-Digital/137957436263401
Twitter:https://twitter.com/TriveniDigital
LinkedIn:http://www.linkedin.com/company/32484?trk=tyah